Challenging the now.
Creating the new.
We have found a solution to a 150-year-old liquid dispensing problem. What we can offer you is
a low-cost, mono-material airless liquid dispensing solution that is adaptable to all types of packaging.

This will simplify your product packaging development and vastly improve your bottom line.
Flexpenser is in all its ingenuity,
an economical and simplistic alternative that is also sustainable.

Whether you work in the food, household care, chemical, cosmetics or medical sector, Flexpenser develops and provides an airless dispensing technology specifically developed for the liquids and semi-liquids that you manufacture.
After an eight-year-long technology development and prototyping period, Flexpenser AB was founded in Stockholm, Sweden in 2020. Since then, our team, customers, and other stakeholders have loved
the elegance of the innovative solution

and have continued to discover more applications across industries.
Several national and European international organizations have endorsed and awarded our technology. More than 15 multinational corporations have validated our solutions, including our customers, found among medium-sized, Fortune 200, and Fortune 50 companies.

Flexpenser won the Skapa award in 2021. The Skapa award, founded in 1985, is Sweden's most significant award supporting innovators and innovations in further development.

In 2022 Flexpenser won the climate award in The Sustainability Awards in the pre-commercialized innovations category. The accolade is awarded by Packaging Europe, which serves to minimize waste caused by packaging.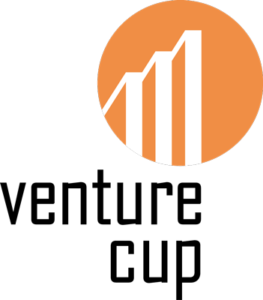 Venture Cup is Sweden's largest competition, recognising outstanding entrepreneurship and business ideas. Flexpenser won the national Venture Cup in 2022 in the game-changer category.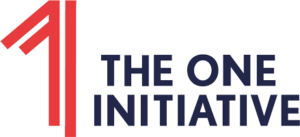 In 2022, Flexpenser was among the top 50 innovators recognised by The One Initiative. The One Initiative identifies and analyses the most promising waste-reducing innovations.
To provide consumers with beverages, liquids and semi-liquid products that do not contain added sugar or harmful additives and still improve home and shelflife.
To provide producers and suppliers of liquid and semi-liquids with a clean, precise and waste-minimizing manufacturing process.
To provide consumers with the ability to afford high-quality beverages, food, cosmetics, medicines, and home-testing products.
To provide our strategic partners and customers with unique solutions, developed specifically to meet their respective markets' needs for storing and dispensing liquids and semi-liquids.
To globally eliminate wasteful overproduction of liquids, semi-liquids, packaging and transport.
To help save the world's resources.
"Valves, even simple on/off valves, remain a key stumbling block for the mass production of microfluidic platforms. So, it is a remarkable breakthrough to see Flexpenser's valving technology that is not only simple and mass manufacturable but constitutes a more useful proportional valve type that allows one to dose/titrate liquids upon demand."
The start
2012
Our journey into liquid handling and storage started with the quote above when our CEO joined Professor Marc Madou's research group. This challenge and statement became engraved into his mind and memory. After years of research and experimenting, at the beginning of 2016, he invented a unique technology that solves a problem that industries have failed to solve for 150 years.
The Breakthrough
2016
Our technology passed rigorous tests and experiments one by one. We developed several novel prototypes of liquid handling elements for diagnostic devices, more efficient and more capable than the state-of-art. Nature Communications noted the significance of our technology in an article in 2019. The Founders noted the capacity of the technology to protect liquids/semi-liquids from contamination and reduce waste. Flexpenser AB was founded in May 2020 to address several markets' needs in producing sustainable products. Flexpenser continues to research with a focus on developing liquid/semiliquid handling for consumer goods.
The establishment
2022
Our strong team and their patent-pending key enabling technology, together with scientifically approved results, attracted different start hubs, incubators, and accelerators. Several national and European international organizations have endorsed our technology and awarded Flexpenser. Our technology has been tested, discussed, and evaluated by researchers worldwide in different fields of science and technology. More than 15 multinational corporations have validated our solutions, including our customers, Fortune 200 and Fortune 50 companies.